Before my two-week trip to India last summer, one of my biggest concerns was in what form I should take my money. Should I bring cash, credit or traveler's check? I decided to take them all with me, missing out on another convenient option: paying in debit.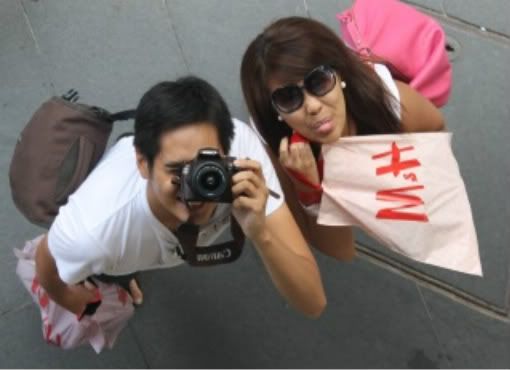 A business-slash-leisure trip last week to Singapore gave me the opportunity to try VISA Debit, my blog's first sponsor, while traveling for the very first time. With the VISA logo, your ATM card from your bank of choice is also a VISA Debit Card that you can use for convenient cashless transactions around the world that instantly debits from your bank account back home.
My first stop, together with a Singapore-based Filipino friend – who also loves using VISA Debit – was the shopping Mecca of Orchard Road, where some of my favorite apparel brands, UNIQLO and H&M, are located. Swedish brand H&M opened its Singapore branch – the first in Southeast Asia – earlier this month. It was the weekend of the Singapore Grand Prix, and the new H&M store was packed with shoppers! There were long queues to get in, and long queues to pay for items.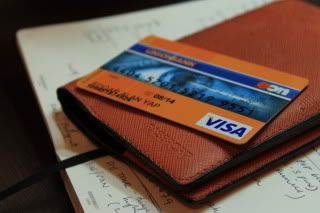 I bought a few cotton shirts, sunglasses and some sturdy leather boots, perfect for those rainy days (Goodbye, soggy socks!). I also picked some birthday gifts for my sister. Fortunately, paying for our purchases in both establishments was a breeze – the cashier just swiped the card, then I simply affixed my signature on the transaction slip! It works just like a credit card, minus the risk of overspending. And without the security risk of bringing around cash, especially on a busy weekend in stores jam-packed with bargain hunters.
After a hot afternoon of bargain shopping, my friend and I had to treat ourselves to some good food. Dessert came first with some luscious ice cream from Cold Stone Creamery, followed later in the evening with a seafood dinner in Jumbo Seafood Gallery near Clarke Quay. I enjoyed a kilo of black pepper crab all to myself! And thanks again to my VISA Debit Card, paying for our restaurant bills was so much easier than wrestling with a spicy crustacean.
Back at the hotel, I was able to monitor my expenses that day online through my bank's website – another clear advantage of paying with VISA Debit Card. Whether it's booking a flight, shopping around for bargains, eating out at your favorite restaurant or paying for hotel bills as you travel, VISA Debit was the most secure and convenient way to pay! It's no surprise why more and more people go with VISA Debit.
Disclaimer: This is a sponsored post. While the advertiser provided the topic, this blog post was 100% written by myself and based on firsthand experience with the product or service. I accept advertisers as long as they are relevant to travel, adventure, outdoors and tourism. For advertising inquiries, please send me an e-mail at eazy@eazytraveler.com